Welcome - Bem-vindos!
Portuguese Dishes features tasty popular portuguese food photos and dishes served in portuguese restaurants offering traditional Portuguese cooking throughout Massachusetts and Rhode Island.
Here you will find a list of Portuguese restaurants in Massachusetts serving tasty portuguese dishes
------------------------------------
Rissóis De Camarão (Portuguese Shrimp Turnovers)
How to make a traditional Portuguese Christmas appetizer:
By: Ana Patuleia Ortins, author of Authentic Portuguese Cooking
​
Sardine Fillets with Garlic and Lemon :
A recipe for this dish is featured in Ana Patuleia Ortins latest cookbook: Authentic Portuguese Cooking which features more Than 185 Classic Mediterranean-Style. Visit www.PortugueseCooking.com for more information about Ana's latest cookbook.
​

------------------------------------------------
Tasty traditional Portuguese cooking for the Christmas season:
The following Portuguese dishes are, for the most part, not only served during the Christmas season but also during other festivities throughout the year:
A traditional Christmas Eve dinner usually includes Bacalhau da Consoada - a salted cod simply boiled with potatoes, cabbage, collard greens, carrots and hard-boiled eggs and then drizzled with olive oil. Other popular Portuguese Christmas dishes include:
Bacalhau á Gomes Sá - a salted cod casserole made with onions, potatoes, boiled eggs, olives and parsley, or Bacalhau Assado, a roasted cod.
Polvo (octopus) - It can be stewed, oven roasted or served as an arroz de polvo, (rice and octopus).
Roasted turkey with stuffing
Cabrito assado (roasted baby goat).
Dessert usually includes Bolo Rei (King Cake) which is a Portuguese version of fruit cake. It is filled with dried fruits, nuts and topped with candied fruit and sprinlkled with powdered sugar. Other traditional Portuguese desserts include:
Filhoses (a soft fried dough) sprinkled with cinnamon powder and sugar
Coscorões (thin and crispy fried dough)
Fatias douradas (golden bread slices), a Portuguese version of the French toast, covered with cinnamon and sugar instead of syrup.
Portuguese flan pudding
Arroz doce (rice pudding)
Boas Festas! Feliz Natal!
------------------------------------------------
What's a Francesinha portuguese sandwich?
The name "francesinha" means little frenchie. Francesinhas are a Portuguese sandwich originally from Porto, A francesinha is usually made with bread, ham, linguiça, steak or roast meat, covered with melted cheese and then topped with a spicy tomato sauce and accompanied with french fries. The sauce is usually well kept secret by each cook, with each cook having his/her own variation.
​

------------------------------------------------
10 Interesting facts about Portuguese codfish (bacalhau):


1. Codfish (bacalhau) is considered by many the Portuguese National Dish.
2. There are said to be over 1000 recipes that include Codfish (bacalhau) in Portuguese dishes.
3. The Portuguese have been catching Codfish (bacalhau), salting and drying it since the 1500's.
4. Codfish (bacalhau) dishes are commonly found in Portuguese restaurants.
5. As popular as Codfish (bacalhau) is, most Portuguese dishes use salted/dried cod, not fresh cod.
6. The Portuguese nickname for cod is: "Fiel Amigo" or "Faithful Friend".
7. Codfish (bacalhau) is served at Portuguese traditional Christmas dinners in many parts of Portugal.
8. Popular portuguese codfish (bacalhau) dishes include: Bacalhau à Brás, Bacalhau à Gomes de Sá, Bacalhau com natas, Bolinhos de Bacalhau, Bacalhau à Zé do Pipo ...
9. Codfish (bacalhau) is usually served with potatoes and accompanied with a glass of wine.
10. Codfish is not native to Portuguese waters.
------------------------------------------------
​​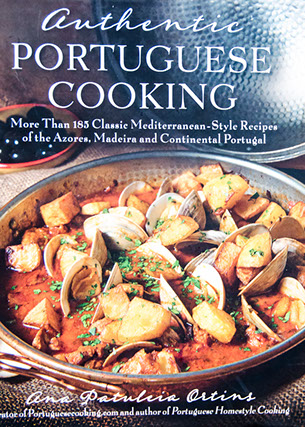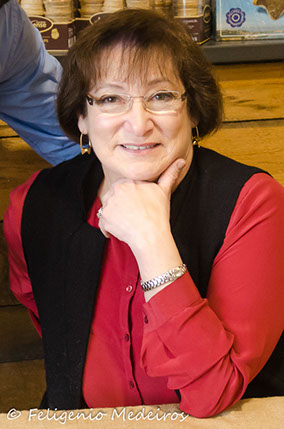 Ana Patuleia Ortin's newest cookbook "Authentic Portuguese Cooking" explores the influences on the Portuguese cuisine and embraces the spices and ingredients typical of Mediterranean countries dating back centuries including olive oil, onions, bay leaves, garlic, coriander, paprika, chili peppers and red sweet peppers.